Watch 123Movies & TvSeries online free & secure site with private connection protection. Latest HD movies and TvSeries episodes are being added daily.
0
(No Ratings Yet)
Loading...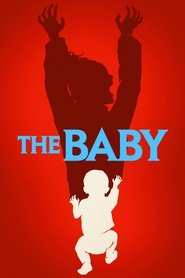 The Baby Season 1 Episode 1
After yet another friend makes a surprise pregnancy announcement, a dejected Natasha heads to a remote cabin to get her head straight – only to be confronted by exactly what she sought to get away from: a baby.
Serie: The Baby
Director: Nicole Kassell
Guest Star: Albie Hills, Amber Grappy, Amira Ghazalla, Arthur Hills, Bertie George Venn, Isy Suttie, Michelle De Swarte, Patrice Naiambana, Seyan Sarvan, Shvorne Marks, Sinéad Cusack
Episode Title: The Arrival
Air Date: 2022-04-24
Year: 2022